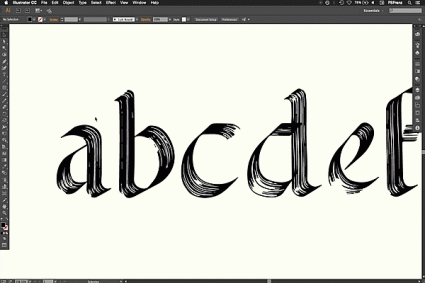 UPDATE! It's alive!
Köp och ladda ner det eminenta tilläggsprogrammet Fontself.
Easily turn your handmade lettering into usable, colorful fonts, right within Photoshop & Illustrator. Introducing Fontself extensions.
Making fonts. The easy way.
Creating your own fonts in Photoshop & Illustrator is really simple and fast once you install the Fontself extensions:
Draw / sketch / paint / scan or photograph your alphabet.
Select it.
Done.